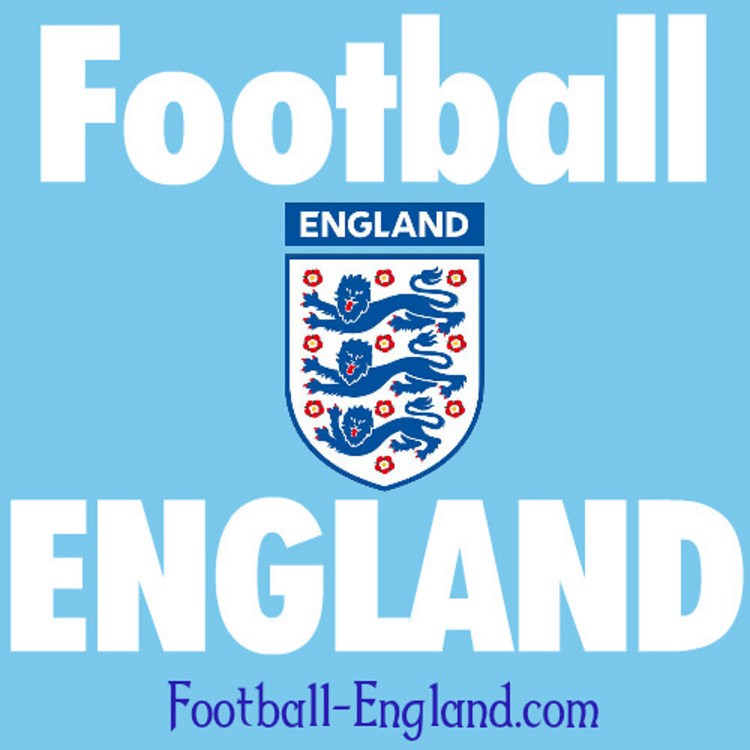 Football Fans remember Rodney Marsh
(PID:50107988621)
Source
posted by
Football England
alias
Football England
on Monday 13th of July 2020 12:43:06 PM
via Rodney Marsh – Your memories of the English Soccer Legend: Did you watch Rodney play, or go to school with him, or meet him after his playing days? Let us know your stories and personal memories by adding a comment at the bottom of the page. Steve Dickinson wrote: I started supporting QPR in the 1960s as an 11 year old just as they were winning the League Cup and gaining promotion from the 3rd division. I have 3 outstanding memories of the man on the field: Vs West Ham It was Rod's first game in Div 1 (he had still been injured from the end of the previous promotion season), and West Ham played a very skillful game on a typical QPR mudbath (as the pitch was then), and Rodney touched the ball 3 times – a curling shot that hit the post; a disallowed goal, and a mazy run through the slime that left everyone floundering – I felt there should be more; but the papers screamed about his return and how QPR would soon now climb the table (we didn't !!) Vs Birmingham (around 1972) This game was on TV and Terry Venables was now at the club orchastrating midfield – Rodney scored the best Hat-trick I have ever seen, with 3 completely different goals that ripped Birmingham apart in a 5-2 win (although I read in one of his books that he thought his hat-trick against Blackpool was better) Vs Fulham away I am stood in Craven Cottage listening to all the Fulham Fans chanting 'Rodney is a Fairy' (this was the normal away fan's chant), and the singing is deafening. The whistle can just be heard to start the game, and Keith Sanderson gives the ball to Rodney from the kick-off – he traps the ball, reverses it, spins and shoots – a la Pele and Beckham – sure enough the keeper is on the penalty spot and didn't start moving till way too late – the ball just missed the post!! The ground fell into absolute silence, until 500 isolated voices began 'Rodneeeeeee, Rodneeeeee' Great days Bill Stapleton wrote: I live in Bradenton Florida, just down the road from Tampa, where I understand Rodney lives. I would love to meet up with him! I grew up in West Kensington and used to walk to Craven Cottage to see Fulham when Rod was playing. I remember him getting kicked for that injury and I have a theory about that and his play. It was reported that he had ballroom dancing lessons to help him regain his balance. I have always wondered if that contributed to his amazing balance for the rest of his career. I love magic players, who have that something that makes your eyes pop out as you say "How did he do that?" Rodney had that magic. Just one goal that I will never forget typifies what he was all about. Fulham v Nottingham Forest. Forest take a corner. The ball is cleared to Johnny Haynes of the edge of the box. He swings a long ball out to the left where Rodney is on the halfway line. He sets off down the left wing. (He's not the quickest). Team mates sprint up the field to support him in the centre and on the right. Rodney beats one, two maybe three, like in slow motion – (How does he do that?!) and is now just inside the Forest box on the left. The whole crowd is screaming, "Pass!" Rodney beats yet another, then curls an exquisite ball up and over Peter Grummitt, one of the best goalies in England at the time, into the far top corner. Rodney simply lived in a different time continuum from the rest of us ordinary mortals. Not only did he bamboozle countless defenders, but he left countless spectators with their mouths hanging open, wondering how he did what he did. John Lines wrote: I must be one of only a handful of people that remember Rodney playing in goal. It was in a first division match at Craven Cottage in the early 1960's. The match was against Northampton Town and early on, Fulham keeper Tony Macedo was knocked out and suffered a broken jaw. Rodders took the jersey as there were no subs in those days. I was standing right behind the goal and remember the look on his face when picking the ball out of the net…. 4 times I think! Pat Larkin wrote: I played with the 2nd Team for the ROWDIES (after being recruited from the St. Pete Kickers) with Rodney Marsh back in '78 & '79? I can remember watching him from the sidelines & right in front of the bench, he nutmegged a defender twice while dribbling & "teasing" the guy with his dribbling skills for at least 2 minutes (it may have been a game against the Ft. Lauderdale Strikers or NY Cosmos?)….and this poor defender did not get any defensive support from his mates. Cat & mouse game went on with Rodney just "schooling this kid". The kid was determined to steal the ball from this old guy and Rodney turned his back to the defender, left the ball and sprinted about 10 yards to his left….with the defender following Rodney and both leaving the ball behind. Rondey then casually jogs back to the ball with the Red Faced Defender behind him just shaking his head…classic exhibition as to why he truly was the "Clown Prince of Soccer"…and as a very young American playing a game we really could only dream of playing like our friends from overseas….I will always cherish the memory! Loftuslad wrote: Rodney Marsh was QPR's first superstar. With him, an unheard of team in the third division beat a first division side in the League Cup Final (when that cup really meant something!) and was the prime mover in taking them from third to First division. He was also one of the first 'Mavericks' who did it their way. He claimed "QPR will ALWAYS be my team, not Man City or Fulham." After him came 'mavericks' like Stan Bowles, Tony Currie, Peter Osgood, Alan Hudson, Charlie George and Frank Worthinhton. But he was a free spirit and could not play in the negative systems of England (The others couldn't either.) He was one of the leading lights in the Americas NASL and played on equal terms with George Best at Fulham. But he will always be related to QPR and there was uproar when he left. It's a shame there was less media around then, so clips are sparse with all these guys. Maybe some people are put off him by his pundit work and comments recently but as a footballer, he will always be a genius and always be QPR!! geniusmarsh wrote: Rodney Marsh and Stan Bowles are by far the greatest players we have ever had at QPR. I saw Stan play hundreds of times for Rangers and Brentford, he was like a God. Stan was more of a team player than Rod. But Rod started QPR as an entertaining team to watch, the first superstar. I have seen some polls that vote Stan with 90% and Rod with 10% that's a joke, there was not much between them. The difference is Stan is OURS! He's only thought of as a Rangers man while Rod is Man City and Fulham, who all claim him, but Stan walks down South Africa Road with everyone else and goes to the local after. Rodney would never be seen doing that, he is not accessible to fans, and the stuff with Gerry Francis didn't help. I would like to have seen Rod, Stan and Tony Currie at their peaks all playing for QPR at the same time. Rodney was like Gazza (who I have also seen) he would do sod all for 80mins, you would forget he was playing, but a flash of genius would turn the game round. But Rodney and Stan gave us entertainment, moneys worth, a laugh, on field jokes and jaw dropping flashes of tricks, skill and pure genius, so did Currie and so did Best. We will never see their like again. Chris Barnes wrote: I remember Rodney playing for QPR vs Leyton Orient one Good Friday in the early 70's. Being an O's fan I was in awe of Rodney who single handedly destroyed a great Orient defence without scoring. QPR got a penalty, the man himself missed it & the O's inexplicably went on to win 2-0. With ironic cries of Rodney, Rodney, Rodney one of the great miscarriages of justice had happened before my eyes. Although we had won I had witnessed one of the most impressive displays I had ever seen from an English player. Rodney was too good to play for England as was Stan Bowles, Tony Currie, Glen Hoddle & Duncan MacKenzie. What price those guys now when 80% of the Premier League players can't speak English & don't care if their clubs live or die! Rodney, thanks for the memory! Darrell Storie wrote: Grew up in London (Clapham) during the seventies, and my Da, a mad Scot would die for Fulham – he started to take me to Craven Cottage from the age of 9 onwards – which was around the time Marsh, along with George Best and Bobby Moore played for us. My ma, a quiet and thoughtful nurse who came over from the West Indies in the mid fifties thought seeing Fulham would 'corrupt' me, and turn me into a hooligan. In fact it did the exact opposite – realised the trio were in the 'autumn' of their career, and the circus acts at Craven Cottage (especially a game against Hereford – or was it Hull when they won 4-1) were usually embarrassing. Could see most of the fans loving it, with Best taking the ball off Marsh, and vice versa a couple of seconds later…but there were also many who realised this wasn't going to last for long. It was around 1977 (or thereabouts) when I followed cricket – England, that is as an antidote to the depression! Jane Banks wrote: I MET RODNEY MARSH, TERRY VENABLES, & TONY HAZELL WHEN THEY PLAYED FOR QPR. THEY WERE PLAYING AT CHARLTON ATHLETIC AND I HAD GONE TO THE SUPPORTERS LOUNGE AFTER THE GAME. I WAS SAT AT A TABLE ON MY OWN AND THE THREE PLAYERS ASKED IF I MINDED IF THEY JOINED ME. I WAS THRILLED TO BITS! AT THE TIME I WAS 23YRS OLD & VERY OVERWEIGHT. HOWEVER, RODNEY BEING RODNEY THOUGHT OTHERWISE, AND ASKED ME WHEN THE 'HAPPY EVENT' WAS DUE! I JUST LAUGHED AND SAID "ITS ALL ME, I'M AFRAID RODNEY!" HE APOLOGISED AND WE ALL HAD A GOOD LAUGH ABOUT IT, I WAS NOT OFFENDED AT ALL. THEY ASKED ME IF I WOULD GO AND SEE THEM PLAY AT LOFTUS ROAD, AS AT THE TIME I WAS WORKING IN A HOSPITAL IN FULHAM ROAD & HAD SAID I WATCHED CHELSEA WHEN CHARLTON WERE AWAY. SADLY I DIDN'T GO, I WAS TOO NERVOUS, AND DIDN'T THINK FOR ONE MINUTE THEY WOULD REMEMBER ME. I CERTAINLY HAVEN'T FORGOTTEN THEM, THEY WERE GREAT COMPANY & I WAS DELIGHTED TO HAVE MET THEM. I DIDN'T HAVE CHILDREN OF MY OWN, SO I HAVE NO ONE TO PASS THE STORY DOWN TOO. I WOULD REALLY LIKE TO MEET RODNEY AGAIN. BUT I DOUBT HE WILL BE AT WEMBLEY NEXT WEEK WHEN GRIMSBY TOWN PLAY M K DONS AT WEMBLEY. Dino wrote: Back in the late 70's, Rodney Marsh WAS Tampa Bay sports. He helped put Tampa on the sports map. Our football team (Buccaneers) was horrible and the Rowdies did one thing….WIN!!! During World Cup '94 I would chat with Rodney every Friday evening before his flight departed Tampa for Atlanta to do his gig with CNN for the cup. My greatest memory of Sir Rodney has to be the first Rowdie game I attended, the 1978 Conference Championship with 38,000 watching(in a driving rainstorm). Rodney scored the winning goal in a shootout as the Rowdies beat the Ft. Lauderdale Strikers and advanced to Soccer Bowl '78. Thanks for the memories Rodney!! naiomi crofts wrote: i just wanna say since rodney william marsh was on I'm a Celebrity…Get Me Out of Here! i loved him he is my hero and i voted for him every day. then he went out i even dressed up as him an cried when he left but rodney u r da best no matter what, from your loyal friend naiomi crofts. ps. say hi to him and his daughter joanne. peter langston wrote: I was his paper boy when he lived in Cornwall Road in Ruislip in the early '70's alex wrote: Rodney is such a legend, listening to him and PBT on tlkSPORT got me through my GCSE's! if reports are to be believed i can't wait to see him on I'm a celebrity. i have no doubt he will bring the show to life! Steve Maddox wrote: I find it surprising that the memories posted on this website of Rod are all from Tampa fans, with the exception of one QPR fan. Rod was a real genius and I saw him play many times for Man City in the early-mid 70's…and also a few years later when he was with Fulham. Despite what some people say, Rod was a massive hero at City and was adored and idolised by the fans…….. My memories of Rodney are just too many and too wonderful to recount, but suffice it to say he was just so entertaining and gifted and brilliant to watch. He scored some amazing goals at City…..but his all round passing, dribbling and attacking ability was breath taking. I truly believe that Rod was the most gifted player I have ever seen, and although he was not the quickest, he more than made up for it with his vision, brilliant ball control and the way he read the game…he had a fantastic footballing brain. What a joke that he only won 9 England caps…. Thanks Rod…we loved you (and still do) at City. Sean Forrester wrote: I worked with Rodney during his time in the media. During my career, I have worked with a number of former footballer, who have played in and won medals in World and European Cups, Champions League, Division 1, Premiership etc etc. The vast majority of the ex-pros are happy to indulge in stories of their past glories and are rightly proud of them too. However, in all my life, I've never met a player who had such a sub-standard career and banged on about it so much. Marsh is an arrogant, psuedo intellectual tit and a more self gratified and plain wierd individual. I for one am relived to have him off our screens Charles Rivers wrote: I live in Tampa Florida (U.S.A.) I grew up in the 70's and the Tampa Bay Rowdies were of course my favourite soccer team. My grandmother is from Kent, England and she taught me all about "football" as you call it. Anyway, I was walking through Tampa Stadium one day prior to a night game for the Rowdies when out from the locker area comes Rodney. It wasn't uncommon for him to come walk around and talk to people. I was 6 years old and he lifted me up and asked me my name. I told him Charles and he told me it was a Kings name. He was very kind. A while later Rodney decided to retire and they had his "memorial game" at Tampa Stadium….when my mom purchased the program for the game we opened it up and inside was a picture of the day Rodney had picked me up. I have it still. I was wearing a green striped Interbay United shirt and my team name was Manchester City at the time. Somehow my parents got in touch with him and we all met at his home. The next thing I know my dad bought his daughters' all white bedroom set for my sister. So my sister had Rodney Marsh's daughters room set and I had a picture in his retirement program of us for life. Thats my story I hope you liked it. Edward Toye wrote: Rodney was my hero when I was young and for me embodies all that is good about the game. Supremely talented, with a streak of arrogance he was a genius and for me the best English player there has ever been! JOHN STUNT wrote: RODNEY MARSH THE LEGEND. I WAS LUCKY ENOUGH TO HAVE SEEN AND MEET THE MAN HIMSELF. I CAN REMEMBER HIM TURNING A GAME AROUND WITH PURE GENIUS. HE WAS NOT ALWAYS INVOLVED IN THE GAME FROM START TO FINISH, BUT JUST A FLASH OF CLASS WAS ENOUGH TO SEND US ALL HOME AS HAPPY AS LARRY, AND WE KNEW WE WERE THE GREATEST TEAM IN LONDON. MY AUNTIE AND UNCLE HAD A FRAMED PICTURE OF RODNEY ON THEIR WALL, AND IF SOMEONE DARED SWEAR IN THAT ROOM THEY HAD TO APPOLIGISE TO RODNEY, (HOW DARE THEY SWEAR IN THE PRESENT OF A SPORTING GOD). YEARS LATER I DROVE FROM LONDON TO STOCKPORT TO A CHARITY GOLF EVENT TO SEE THE GREAT MAN HIMSELF. AS I DROVE INTO THE COURSE I SPOTTED RODNEY, I GOT OUT OF THE CAR AND AS SOON AS HE SAW THE QPR TOP IN MY HANDS HE STOPPPED PLAYING AND SIGNED MY TOP, WHICH IS NOW MY MOST PRIZED POSSESSION. RODNEY WAS AND IS STILL A LEGEND I MY EYES. Anthony Fernandez wrote: I had the pleasure of watching Rodney Marsh play for the Tampa Bay Rowdies of the North American Soccer League for four great years. He came to the team for the 1976 season after the team had won the NASL Cup the year before. The team made it to the final two more times with him as the captain, but failed to win another championship. He was a very popular player during his time in Tampa and is remembered well here in the community to this day. I still remember a match at Tampa Stadium when he dropped his shorts, that had ripped, as a trainer held two towels in front and rear only to have the rear towel fall to expose a full Rodney moon. The article in the local newspaper the next day had the photo with the headline "Footloose and Fannie Free". Mike Davis wrote: During the late 70s, Rodney Marsh almost single-handedly made football, or soccer as we call it, a tremendously popular sport in Tampa. He became the most popular sports figure in the city….even bigger than american football players. He was dashing, handsome and most of all great to watch play the game…. wonderfully entertaining. He produced on the field, scoring many beautiful goals and assists, and was the centerpiece of the very successful Tampa Bay Rowdies. Even though it has been many years now since those days, he is still very fondly remembered in Tampa. Joby Canoby wrote: Though it was american NASL soccer, it was all we had in Tampa Bay. Watching Rodney Marsh at the age of 18-20 was amazing. For instance: 1)Seeing him go to his knees with the ball in homage to Pele against the Cosmos. 2)Watching him always take the final and usually game winning penalty kicks 3)Following him with binoculars, and seeing what opposing teams enforcers did to him to try and stop him from dominating games. (it never stopped him by the way and most of it wasn't very sportsmanlike) 4)Joining with the other 45,000 fans screaming his name in unison after he won yet another game for us. Frosty wrote: Tampa Bay Rowdies – While playing with the Rowdies, Rodney provided much excitement and talent. He made others around him better and as a result allowed Fabbiani lead the NASL in scoring. On national tv against the N.Y. Cosmos Rodney put on/displayed perhaps one of his best performances against the likes of none other than Pele, Beckenbauer, Chinaglia, Alberto. We won the highly anticipated match. Rodney matched with Derek Smethurst was a deadly combination for any defense to go against…… John Rolfe: wrote: Rodney Marsh – Memories Vivid memories of Rodney sitting on the ball in the penalty area of teams like Watford and Swindon when two or three goals up: once the game was won he preferred to entertain than to go for goal all the time. One dummy, when he was stationary, caused his opponent to jump up and land on his back in an attempt to block the ball which Rodney had not kicked. Seeing him set up chances for Mick Leach and watch how he got on. Watching him trip on his own feet and win penalties. Watching him (at 4-0 with 2 goals himself already) prepare to take a penalty and walk back, and keep walking on with the crowd cheering until he reached the centre circle, running back with the crowd baying, feinting, stopping in his tracks just short of the penalty spot, watching the goalie tumble involuntarily to his right while Rodney, with a smile on his face, rolled the ball slowly to his left. Watching from behind the Bristol Rovers goal as he struck a late League Cup equaliser by bending the ball hugely around the wall; this was in the days when they played with proper footballs of the type that only Marsh, Bowles and Rivelino could bend. Great memories. QPR players smiled and laughed a lot during the games… www.football-england.com/football-fans-remember-rodney-ma...
License and Use
This Young M.a Net Worth - football-fans-remember-rodney-marsh on net.photos image has 500x500 pixels (original) and is uploaded to . The image size is 62797 byte. If you have a problem about intellectual property, child pornography or immature images with any of these pictures, please send report email to a webmaster at , to remove it from web.
Any questions about us or this searchengine simply use our contact form
Published

12.05.21

Resolution

500x500

Image type

jpg

File Size

62797 byte.