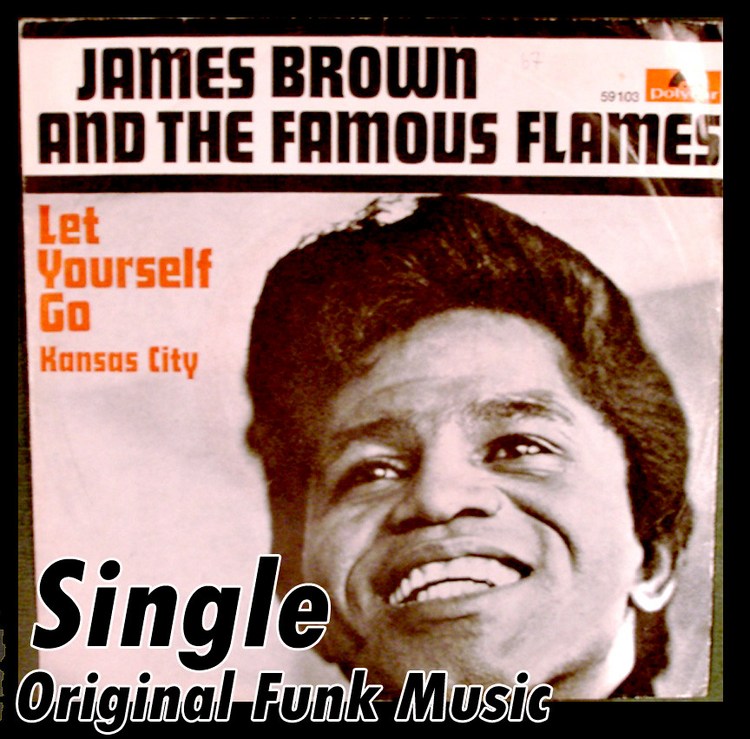 James Brown and the Famous Flames ...item 1.. Pitts: 'Our' blacks vs. 'their' blacks -- Black people are not crazy (November 7, 2011) ...item 2.. Moment in Truth Project -- The era of deficit denial is over (December 1, 2011) ...
(PID:5815526223)
Source
posted by
marsmett talahassee
alias
marsmet462
on Thursday 9th of June 2011 07:16:26 PM
So why don't blacks vote Republican? The answer is simple. Black people are not crazy. Being not crazy, they understand a simple truth about conservatives: They have never stood with, or up for, black people. Never. . .......***** All images are copyrighted by their respective authors ...... . .......................................................................................................................................................................................... . .....item 1)... OnlineAthens ... Athens Banner-Herald ... onlineathens.com ... Pitts: 'Our' blacks vs. 'their' blacks By LEONARD PITTS Published Monday, November 7, 2011 onlineathens.com/opinion/2011-11-07/pitts-our-blacks-vs-t... Do you think it gives Clarence Thomas a warm, fuzzy feeling to know he is one of Ann Coulter's blacks? That is how Coulter put it on Fox "News" while defending Herman Cain against sexual harassment charges that threatened to engulf his campaign last week. "Liberals," she said, detest black conservatives, but the truth is, "our blacks are so much better than their blacks." "Our" blacks? Really? Social conservative pundits tend to be astonishingly obtuse when discussing race, (See Exhibit A, above) so it is good they rarely do so. Last week was an unfortunate exception, as one of "their" blacks struggled to frame a coherent response to allegations that he harassed female colleagues in the 1990s when he headed the National Restaurant Association. Though accusations of sexual impropriety have beset a bipartisan Who's Who of black and white politicians, the right wing came out in force to argue that people are only questioning Cain because he is a black conservative. This would be the same Cain who not so long ago said racism was no longer a significant obstacle for African-Americans. This would be the same right wing that is conspicuous by its silence, its hostility or its complicity when the injustice system imposes mass incarceration on young black men, when the number of hate groups in this country spikes to more than a thousand, when the black unemployment rate stands at twice the national average, when the president is called "uppity" and "boy." But they scream in pious racial indignation when Cain is asked questions he doesn't want to answer. A "high-tech lynching" said blogger Brent Bozell. "Racially stereotypical," sniffed Rush Limbaugh. "I believe the answer is yes," said Cain himself when asked on Fox if race was the cause of his woes, adding honestly, if hilariously, that he has no evidence whatsoever to back that up. If you didn't know better, you'd think Cain was some hybrid of Emmett Till and Kunta Kinte. Nobody knows de trouble he's seen. The candidate has spoken of how he left the Democratic "plantation," the implication being that more blacks should vote Republican. It would seem on the surface to make sense. As a 2008 Gallup Poll proved — and simple observation reiterates — African-Americans tend to be as conservative as your average Republican on some key moral issues and are more religious than the average Republican, to boot. So why don't blacks vote Republican? The answer is simple. Black people are not crazy. Being not crazy, they understand a simple truth about conservatives: They have never stood with, or up for, black people. Never. Forget modern controversies like mass incarceration. Social conservatives, then based largely in the Democratic Party of the early- to mid-20th century, opposed the Voting Rights Act. They opposed the Civil Rights Act. They opposed school integration. They opposed the Montgomery Bus Boycott. They opposed a law to crack down on lynching. These are the people for whom African-Americans are now supposed to vote? To make the argument is to betray a stunning contempt for the intelligence — and memory — of black voters. In talking about race, conservatives have all the moral authority of a pimp talking about women's rights. Granted, "their" blacks might disagree. • Leonard Pitts Jr., winner of the 2004 Pulitzer Prize for commentary, is a columnist for the Miami Herald. His columns appear each Monday in the Banner-Herald. Send email to [email protected] Pitts chats with readers online from 1-2 p.m. Wednesdays at www.MiamiHerald.com. Comments - Please Read Before Posting: We love our readers at OnlineAthens.com, so we're giving you a soapbox. In return for giving you a place to speak your opinion, we simply ask you adhere to a few guidelines. We expect our commenters to have lively discussions, but racist, hate-filled, harassing or libelous comments will not be tolerated. Please read our Terms of Service for full guidelines. Comments are not edited and don't represent the views of the Athens Banner-Herald. Our commenting Web site is AthensTalks.com . . ............................................................................................................................................................................................. . .....item 2).... Moment of Truth Project ... momentoftruthproject.org ... The era of deficit denial is over ONE YEAR ANNIVERSARY OF THE MOMENT OF TRUTH REPORT momentoftruthproject.org/node/295 December 1, 2011 marked one year since the release of The Moment of Truth report by the National Commission on Fiscal Responsibility and Reform. The report declared that the era of deficit denial is over. In the year since the report was issued, fiscal responsibility and reform has become the dominant national issue and the debate has shifted from a question of if we should reduce long-term deficits to a matter of when and how we will do so. While the Joint Select Committee on Deficit Reduction (Select Committee) failed to reach an agreement on $1.2 trillion in deficit reduction, the momentum behind enacting a bipartisan, comprehensive fiscal plan based on the framework put forward by the Fiscal Commission has continued to grow. In the wake of the Select Committee's failure, a growing number of lawmakers from across the political spectrum have voiced support for a bipartisan and comprehensive approach to solving our fiscal problems, with many of them specifically calling for reviving the Fiscal Commission's recommendations. These calls have been echoed by many editorial boards and columnists and organizations. Former Fiscal Commission co-chairs and current Moment of Truth project (MOT) co-chairs Erskine Bowles and Sen. Alan Simpson remain active in the discussion on how to solve our nation's fiscal problems. They testified before the Select Committee on November 1 and have had several op-eds published in addition to speaking to audiences across the country. They continue to receive very positive reactions from audiences across the political spectrum (Sen. Simpson reports that he continues to get "more thumbs up than other digits"), providing further evidence of what the Commission wrote in The Moment of Truth preface: "The American people are a long way ahead of the political system in recognizing that now is the time to act. We believe that far from penalizing leaders for making the tough choices, Americans will punish politicians for backing down -- and well they should." # # # Click here to read the official statement from former Fiscal Commission members Erskine Bowles, former Sen. Alan Simpson, Alice Rivlin, Dave Cote, Andy Stern, Ann Fudge, former Sen. Judd Gregg and former Rep. John Spratt. Click here to see where we would we be if the Fiscal Commission's recommendations had been adopted one year ago. MOT Highlights ... New York Times: Thomas Friedman: Go Big, Mr. Obama ... Des Moines Register: Editorial: It's Time to Dust Off the Bowles-Simpson Plan ...Fiscal Times: Super Flaw: If Only Obama Had Held Up Bowles-Simpson ...USA Today: Obama Missed the Boat to Cut the Debt Testimony Before the Joint Select Committee on Deficit Reduction Click here for written testimony. Click here for video and full transcript. Bowles, Simpson Speak at the 2011 WSJ CEO Council Click here for video. Bowles, Simpson Interview with MSNBC's Chuck Todd Click here for video. Recent Op-Eds by Erskine Bowles and Alan Simpson Washington Post: The Super Committee's Make or Break Question -- Nov 16, 2011 CNN Opinion: All It Takes to Solve U.S. Debt Problem is Willpower -- Nov 15, 2011 Washington Post: Our Advice to the Super Committee: Go Big, Be Bold, Be Smart -- Oct 2, 2011 Click here to see complete list of MOT publications, event recaps and other highlights. . . ............................................................................................................................................................................................. . .
on topic
License and Use
This Willpower Group - james-brown-and-the-famous-flames-item-1-pitts-our-blacks-vs-their-blacks-black-people-are-not-crazy-november-7-2011-item-2-moment-in-truth-project-the-era-of-deficit-denial-is-over-december-1-2011- on net.photos image has 864x851 pixels (original) and is uploaded to . The image size is 240568 byte. If you have a problem about intellectual property, child pornography or immature images with any of these pictures, please send report email to a webmaster at , to remove it from web.
Any questions about us or this searchengine simply use our contact form
Published

11.27.22

Resolution

864x851

Image type

jpg

File Size

240568 byte.