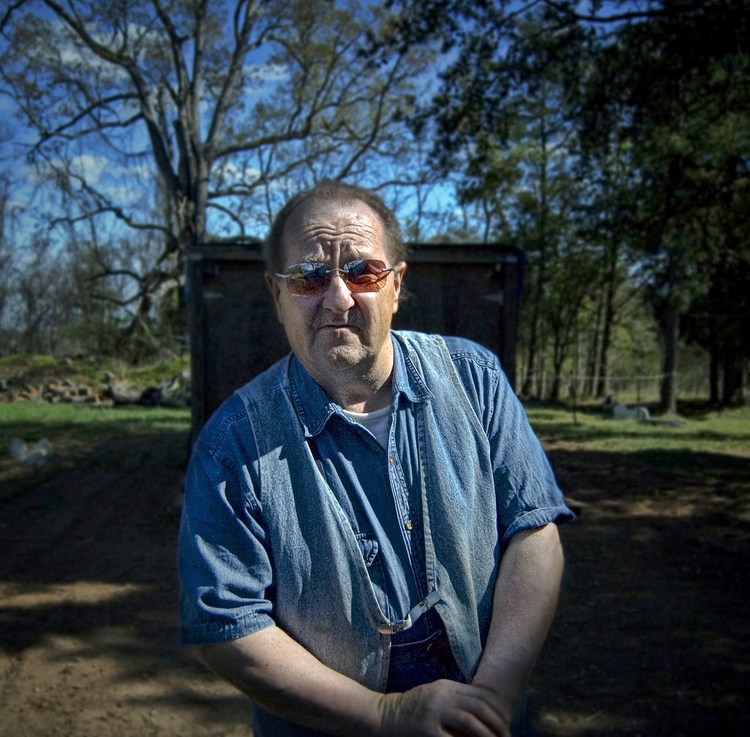 My Father
(PID:504682859)
Source
posted by
Ty Siscoe
alias
fubuki
on Saturday 19th of May 2007 05:46:57 PM
Father. Authority. Protector. Teacher. Provider. Friend. Monday morning, my father was dying. His kidneys, those brilliant bilge pumps of the human body, were failing, dumping raw proteins overboard like a ship's captain vainly throwing out precious cargo to stave off inevitable sinking. Death was near, very near: six months, a year perhaps. 'I won't do dialysis,' he explained, 'it's not a cure. I won't leave you and your brother with a mountain of debt either. That wouldn't be right.' He turned down my offer of one of my kidneys. 'You will need it yourself one day.' We are all mortal. We will all die one day. After we emerge from the reckless arrogance of Youth, we know that our lives are no longer a blank check, but a balance sheet where every transaction has a cost and one day ahead a final bill will be rendered. The pithy advice to 'Live fast, die young and leave a good looking corpse' was an attempt to game the system and avoid the painful and often humiliating compromises that come with a long and uncertain life. My father, in his youth, went all in. He was an extreme adrenalin junkie before there was a word for it. Low altitude skydiving, street racing motorcycles, explosives enthusiast; if there was a boundary, he liked to push it - to show the world that limits were tethers reserved for the fearful or mediocre. My father and mother met in San Francisco, during the summer of 1968, in the wild heart of the counter-culture scene. When Dad and Mum accidentally made a Me (they used protection, but stopped when a quack doctor told her that she was pregnant, with no more diagnostic test than a Marcus Welby-esque pat on the belly. 10 months later, I was born. Sometimes medical incompetence is fortuitous…) My parents immediately married – quite counter to the spirit and mores of the time and place, and my father stepped away without complaint from his reckless youth to take the sober reins of adulthood. My father got a job with an insurance company doing data processing. In 1969 computers were megaliths of diodes, tubes, and punch cards. Everything was massive and manual and new. Born with an engineer's aesthetic for precision, he appreciated the certainty of computation. 1s and 0s. Black or white. Something was coded correctly and it worked, or it was coded incorrectly and failed. While doing the grunt work of loading tapes and hauling reams of printer paper, he taught himself the ins and outs of programming and quickly moved on another position with EDS, a big data processing powerhouse in its day. Father liked working as close to the binary nature of the computers as possible. Extension languages built on libraries of predefined tasks and actions were anathema to him. It gave him a sense of intellectual self-reliance to be able to start from scratch, to know every input, control the flow of the data, and be certain of the output. He is also a man of God, profoundly but quietly. Never one for Hosannas and hymnals, his faith is personal and direct in the sense that it is only between himself and God, not worn on his boot or his sleeve. His faith is Jobian, accepting duties and burdens stoically. He has never been a supplicant begging for heaven, only a good soldier handling the tasks set before him, wanting no more reward than to have the strength to do what was right. He taught his sons one, primary lesson: take care of your family. That defines a man. Understanding the certainty of numbers and God, he has always raged against the autocracy of the incompetent or unjust that hides behind the shield of authority. He has no circuit breaker for stopping himself from calling out a politician, policeman, or employer that was wrong or abusive – and it has cost him plenty of work (and perhaps some sanity.) I remember, 30 odd years ago, walking along with my father down some railroad tracks in a small town in Kentucky. I asked him, "Why are there bad people?" "I don't think there are bad people. God doesn't make bad people. There are people who do right things and people who do wrong things," he replied. "Why do they do wrong things?" "Because its easier…" he replied. "Do you do good things, dad?" "I try. Everyday." "Why?" "Because the only thing you have at the end of your life that stands for anything is your character. If you don't have that, you really didn't live your life." "But I know guys at school who lie and beat up people and nothing bad ever happens to them. Why do people who do bad thing get away with it so much? Why aren't they punished?" "I've asked God that question a few times myself, son." "What did He say?" "Ask Him for yourself, son, and don't be afraid to listen." E.coli-infected kidney stones and family genetics brought Dad diabetes a few years ago. His own mother died of diabetes and renal failure. He watches his diet, moderately exercises fixing this and that on the farm, and taking his dog, Caesar, for a walk up the road and back every day. He tracks his glucose levels precisely and religiously. He spends his nights researching the family genealogy. It's become his life's work, one of the two things he wants to hand down our generations. The other is the land where we live, 200 acres of farmland in southern Virginia that we jointly own. Father watched as hospital bills destroyed his own father's estate and vowed he himself would not die as a bankrupt billing item on a Medicare invoice. So when his internist's lab called him late last week and gave him test results that indicated that the microalbumin protein levels present in his urine were 4 to 5 times the norm, he saw himself facing end stage renal failure. He was dying, now. Soon his life would be over. Except not… The lab had given him incomplete information and they were not authorized to explain what the numbers meant. Late this week, after the swelter of knowing he was going to die, we went to his internist, a really remarkable physician, who immediately told Dad 'Whoa, time out! Time out! You aren't dying. Who told you that you could die on me,' and then went on to explain in specific detail that his glomerular filtration rate was very good, and there were no other precursor organics in his urine to indicate an incipient failure. Basically, his kidneys were in fact working quite well for a 65-year-old diabetic. He was not dying. His life was not over. You really see the character of someone when they face death. Perversely, it is akin to the freedom that Youth alone thinks it possesses, being no longer accountable to the past or the future. My father's choice was not to flinch or flee. He faced death as he lived life – with character.
on topic
License and Use
This Medical Billing And Coding Schools - my-father on net.photos image has 1024x1006 pixels (original) and is uploaded to . The image size is 278550 byte. If you have a problem about intellectual property, child pornography or immature images with any of these pictures, please send report email to a webmaster at , to remove it from web.
Any questions about us or this searchengine simply use our contact form
Published

06.29.22

Resolution

1024x1006

Image type

jpg

File Size

278550 byte.