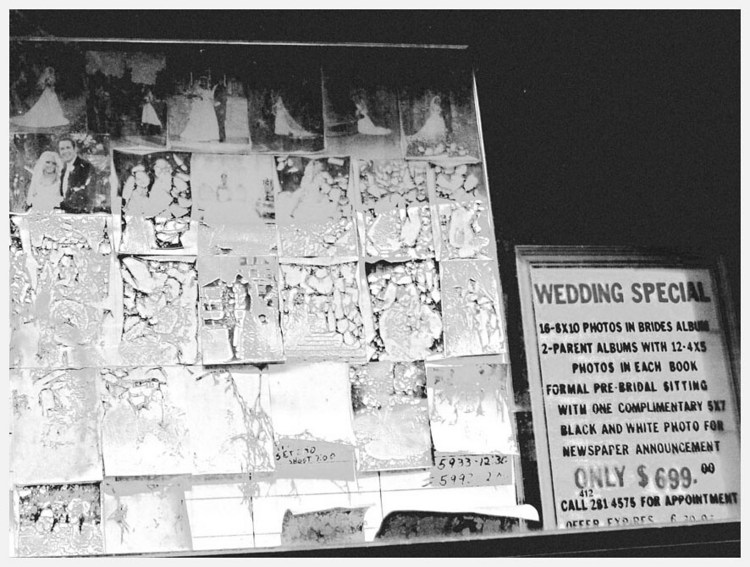 special
(PID:2610222785)
Source
posted by alias
giggie larue
on Wednesday 25th of June 2008 04:29:12 PM
so today a couple of jehovah's witness missionaries rang my bell. i told them i had a migraine and wasn't up for talking. sometimes i like to talk to people who have what i find to be strange points of view, just to see what's what with others, outside of my own self-referential universe, you know? i'm a friendly and curious sort. one of the men asked if my husband or children were at home. when i said i don't have either you would've thought the sky was falling. the guy's face fell anyway. i don't think i've felt so felt-sorry-for in a long, long time. you know what he said? just think how wonderful it'll be if i could get to heaven where there were no migraines, and everyone has a mate and children ..... when i was young i never wanted to get married. not with what i saw that meant. (my mum married 4x for one example.) i never dated, and had only a few short-lived, haphazard sweetheart "things" in my teens and twenties. (i acknowledge the reasons for all of this are multi-faceted and too much for here/now.) then i had 3 long-term commited relationships - 7 yrs., 5, and 7. the first two were with women and we weren't "allowed" marriage. the third, with a man, was way too complicated to explain re: why we didn't marry. and when i was 38 i took some time to consider whether or not i was going to have children after all. with 7 younger siblings, 3 of whom i more or less raised when i was still a child, i had also spent my early years sure i wouldn't want or have any. i decided not to. i had been seriously injured by then, wasn't sure i'd have a partner to share the experiences with (better and worse), and certainly wasn't financially well-off. now, at 51 it all makes me deeply sad: the whole set-up with my early years to begin with; the repercussions that had on my unconscious decisions in my early adulthood; the scales tipping in the "not-to-have" directions more than "to have"; and hearing many married people (with/without children) disparage marriage in many ways. don't get me wrong, i get it - i'm not naive, i understand the complexities and difficulties with marriage/children/family; i know that married people do all kinds of things in response to those complexities (things good, bad, tricky, responsible, lazy, etc.); many get divorced. but many stay married after all, as much as they pester single people about how good they have it (curious, no?) ... i'm a good woman. although damaged in my own ways, no better or worse than anyone else. but i'm 51, never been married, no children, and i'm an old maid, to be felt sorry for, to be considered the worse for wear, out of the running with men (older men still want younger - sometimes much younger - women; SIDENOTE: yes, although i am and have always been bisexual, my relationships these years are with men; it is what it is.) and i've heard the "sex and the city" or "look at famous so-and-so, she's older and better than ever and has a younger boyfriend ... " blahblahblah. those are fantasy scenarios, and/or exceptions based on socio-economic and celebrity status' that i don't have. i'm just a regular joe. and this is still the truth for most women. i just want people to stop and think about how lucky they are to have what they have, to be careful about complaining too much about what they don't have, about being too envious for the grass on the other side of the fence. relationships are hard. being alone is hard. they key is that it all depends on what means the most to you in life, what you're best suited to, what is best suited to you, what you're going to look back on at the end of your life and regret or not. i know alone. i'm pretty reasonably suited to myself. that's been a given on/off, for more time of my life than not. it's nothing to be pitied for by people telling me "don't worry, if you get right with god and go to heaven, you'll be fixed up right like the rest of us". but i also have known union - slowly and not-so-surely maybe - but each time deeper and truer. and i've discovered that i'm pretty damned suited to that too. and now that i'm grown - late-bloomer and all - i know this is what would suit me best, and what i would best be suited to for the second half of my life. isn't it funny how a few curious minutes in one's day can have such a dramatic effect? trigger a lifetime of retrospection, looking ahead?
on topic
License and Use
This Is Young M.a Married - special on net.photos image has 886x670 pixels (original) and is uploaded to . The image size is 164605 byte. If you have a problem about intellectual property, child pornography or immature images with any of these pictures, please send report email to a webmaster at , to remove it from web.
Any questions about us or this searchengine simply use our contact form
Published

07.07.22

Resolution

886x670

Image type

jpg

File Size

164605 byte.