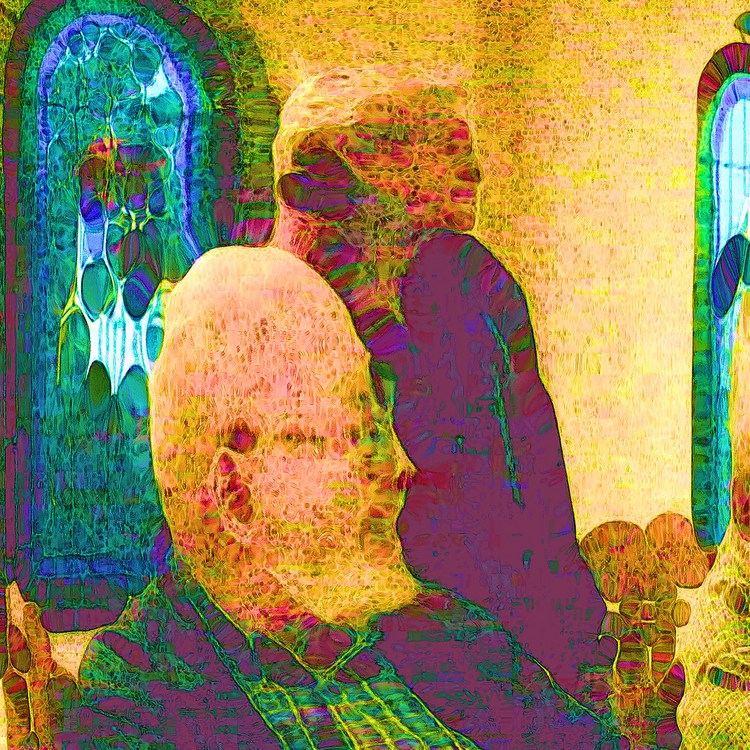 MY LIFE AND OTHER HARD TIMES IN THE TEXAS HILL COUNTRY ...
(PID:2278760078)
Source
posted by
Bill Strain
alias
mrbill78636
on Wednesday 20th of February 2008 02:18:11 AM
...or how Honky Tonk and Sister Bill got their nicknames. If it happened in the Hill Country, it probably happened at Mamacitas. This is an essay about the Texas Hill Country, but it's going to take me a long way around to get to the Hill Country. I'll add a paragraph here and there as the spirit moves me. Nicknames are easy to come by in the Texas Hill Country. Any naming incident that sparks a full two minutes of laughter is apt to create a life long nick name. I got mine early on when Sherry began her career as a Methodist minister. Churches she was assigned to by the Bishop had never or seldom had female pastors and for the most part the pastor was called Brother Smith, Brother John, Brother Ralph or Brother Bubba, maybe even Brother Slim or Brother whatever. At Sherry's first church one of the men was speaking to Sherry in front of a crowd and referred to her as Brother Sherry. The crowd erupted in laughter and that sparked me to ad lib, "Well I guess that makes me Sister Bill." It stuck, and from then on everywhere we've gone I've become Sister Bill. Strangly enough, the Brother Sherry didn't stick and she's always been Pastor Sherry. It's funny how that works. This system makes a good litmus test as to who you can trust too. Those who use it in derision are easy to pick up on and you can depend on it, they will become your enemies. It's always good to know who your enmies are. Next time I'm in the mood to post, I'll tell you who Honky Tonk is and how she got her nickname. Joy got her name from British author,Ruth Hamilton. Joy is the pianist at the First United Methodist Church in Johnson City, Texas where Sherry and I spent nine exciting years before we moved to Kerrville five years ago. Joy is my age (80+-) and grew up in a series of Methodist churches. Her father was a Methodist preacher. When she was junior high age she was so good on piano, she started playing the church organ where her father preached. Joy became famous with her junior high school peers by playing the country-western/pop hit "Pistol Packing Mama" to a slow hymn cadence in church during certain parts of the service. Her father never was able to hear the plaintive admonition, "Laaaaaaay thaaaaaat pistooooool dooooown, baaaaabe, laaaaaay thaaaaaat pistoooooool doooooown; Pistooooooool Paaaaaaacking Maaaaaaama puuuuuut thaaaaaaat guuuuuuun awaaaaaaaaay." Of one thing you can be sure, every junior high kid in the Methodist church heard the message and nobody ever figured out why the kids would often become so giggly and out of control, especially when they heard the tune telling them, "Oh, she kicked out my windshield, she hit me over the head. She cussed and cried and said I'd lied and wished that I was dead. Lay that pistol down, babe, lay that pistol down, Pistol Packing Mama, put that gun away!" Naturally Joy grew into a natural musician and could improvise without even having to consciously think about it. During the nine years we were rewarded with her weekly concerts, I noticed that she would often spontaneously begin the add character to the hymns. Some came out with the feel of honky tonk country western and some even took on a boogie beat. She did this naturally, but seemed not to be able to do it on demand. Perhaps demand made her self conscious. For that reason when Ruth Hamilton begged me to tape "Honky Tonk" (that's the name Ruth began to call her because she could never remember the name Joy Feuge) and send her the tape, I made a noble effort. I was never able to get a tape, but Ruth's name "Honky Tonk" stuck and that's what we call Joy to this day. Next, I'll tell you something about a Texas Hill Country institution, Mamacita's Mexican Restaurant, serving Mexican food, but owned and operated by an American Muslim Iranian. That gets him in trouble with the area's fundamentalist cowboy Christians from time to time, to which he pays no attention and simply continues to oeprate a superb small chain of Mexican restaurants. He operates one in San Antonio, one in San Marcos, one in Fredericksburg and one in Kerrville. It just goes to show, you can't hold a good man down. I've been eating at Mamacita's restaurants for years now and when I began writing this piece couldn't even remember the owner and founder's name. Sherry found this link on the internet and it is so interesting and complete I'm going to post it word for word: ********************* Mamacita's Mexican Restaurant: Oh Mama! Profile By Kathryn Jones Thursday, 24 January 2008 There are four Mamacita's Mexican Restaurants in Texas, the largest of which seats 400 people. Premier Business Partners: DeCoty Coffee Co. Known to most as simply "Hagi," Hossein Hagigholam left Iran for the United States in 1976 with a dream to make it big in the land of opportunity. His initial plan was to study civil engineering. But, as fate should have it, he now owns and operates four Mamacita's Mexican Restaurants in Kerrville, Texas, with four other locations in Fredericksburg, New Braunfels, San Marcos and San Antonio, Texas. The smallest location seats 250 people and the largest seats 400 people. In an interview with Food and Drink, Hagi reveals how he transitioned from a lonely dishwasher who could barely speak English to a successful entrepreneur with plans to turn his Tex-Mex restaurant into a nationally recognized franchise. The ride has not been an easy one, he adds, but with a little faith and hard work, dreams really can come true. Food and Drink: What brought you to the United States? Hossein Hagigholam: From the time I was a boy, I wanted to come to America. Before the revolution in Iran, lots of Iranians came to the United States to become engineers and doctors, and then they went back home. Without any knowledge of English, my first place to go was Houston. There was a school for English as a second language called ESL Houston. If there were 40 students, 35 of them were Iranians, so the teachers learned how to speak our language instead of us learning English. I knew in order to make it in the United States I had to learn the language, so I researched which college in Texas had less Iranians. Shreiner College had only one Iranian student, so that's how I ended up in Kerrville. While I studied, I found a job in the restaurants. If you are a foreigner and don't know any English, the only job you have is washing dishes. I later became a bus boy and then a waiter. As a waiter, that's when you really make it big. I was so happy about how much money I was making as a waiter that I took three jobs: the breakfast shift in one restaurant, the lunch shift in another and the dinner shift in the third. I remember one time a customer asked me if we took Visa, and I thought they were asking me if I had a visa. I thought I was in trouble somehow, so I ran home as fast as I could. My manager called me the next day and asked, "What happened?" I said, "Someone wanted me to show him my visa." He said, "No, you idiot! They were asking you if we accept Visa – the credit card." FAD: I can see how you would feel anxious about that. In 1979, American hostages were taken at the embassy in Tehran and President Jimmy Carter called for all Iranian students in the U.S. whose visas had expired to leave the country by the spring of 1980. You must have been devastated. HH: The world just shattered on me, because now I had to go back. I had learned English, started earning money and I was dating Ruth. The only way I could stay in the country was if she married me, and she wouldn't marry me. She said, "Look, I'm 20 and you're 21. We're young and you come from another country and my parents won't let me." I finally talked Ruth into marrying me. You talk about begging! Her parents gave their permission because of the difficult situation, but it was on the condition that we live apart for six months. I tell people I really got married for the green card, but we're still married after 25 years and we adopted two wonderful children. I think that says a lot. FAD: Is it true you named the restaurant after Ruth? HH: She is Spanish and I used to call her "Mamacita" when I was a waiter. I decided to name the restaurant Mamacita's because it means grandmother, good-looking lady – all the goodies. FAD: In 1985, you and a business partner opened the first Mamacita's in Kerrville. Was it challenging to get it off the ground? HH: Not really. We opened the second restaurant in Fredericksburg in 1988, followed by one in San Marcos in 1996, and then the biggest location, which is in San Antonio, in 2003. And then, in 2005, we tore our original restaurant down and built a new restaurant. If there were a place in the Guinness Book of World Records for most expensive restaurant ever built per capita, it would be this restaurant, because we spent $10 million in a city with a population of only 25,000 people. It is very tough to make money when you open a $10 million restaurant, but because of our confidence and if you treat people the way you want to be treated, anything can work. In fact, Kerrville is a German town. People say, "How could an Iranian come to the United States and build a Mexican restaurant in a German community and make it?" My answer to that is, "Only in America, of course." FAD: Can you share some tips in how to run a successful restaurant? HH: If a restaurant has five elements, the owner will hit the jackpot in this business. If he has four out of five, he will make a living out of it. And if he has less than that, it is better not to mess with the restaurant business. These elements are quality, service, location, atmosphere and reasonable prices. Of course quality and service are always important, but I wanted to give an atmosphere that not every causal restaurant can do. In our Kerrville location, we have a third of the actual size of the Alamo inside of our restaurant. A mechanical Davy Crockett sits on top of the roof that plays the music like the movie "Alamo." Also, in our San Antonio location, we created a village that makes you feel like you are outside even though you are inside. It has fiber-optic stars and village shops and bakeries in it. FAD: Having worked in restaurants when you were in college, would you say that makes you a more empathetic boss? HH: Many casual restaurants have just one general manager that takes care of the quality of the food and the service. When I used to work in the bottom line myself, I found that it was difficult to put all of this work on the shoulder of one person and expect him to control costs and increase sales. So, this is why each of our locations has two general managers – one for back of house and one for front of house. We also took away any administrative work for them. Each of our locations has at least six managers. This is what makes us different. I believe in spending money to make money when it comes to [hiring good employees.] We have a good 4 percent budgeted to training at all times. We talk to them about the golden rule [of the restaurant business.] If you treat someone the way you want to be treated, it will increase the sales. FAD: What is Mamacita's perspective on providing customers with exceptional service? HH: All of our customers can testify that no customer can walk out unless a manager has visited their table. We believe if a customer is unhappy, they will tell us when they leave. Usually, if they are unhappy, they don't say anything and just don't come back. But by having a manager shake hands and talk to them, they will feel comfortable enough to tell us what we did wrong. We appreciate the compliments, but what we really want to hear is if there are any complaints. I tell my management that when people go out to eat, they are in a good mood. You never see a husband tell his wife, "Let's go out to eat," and the wife gets upset about it. Everybody is happy when they go out to eat, and if they choose your restaurant, you should feel honored. So, do whatever it takes to please them. They like attention. You know, lots of Middle Eastern people that have businesses complain because they say we lost business because of the 9/11 terrorist action. I disagree on that because my business has been doing well and I think it is because of how we treat people. I make a lot of speeches about America, the land of opportunity. What I always emphasize at the end is this: Whoever doesn't make it in this country, it is their own fault. I am one of those guys that really appreciate the country for what it has done for me. FAD: What's next for Mamacita's? HH: We would like to open locations in Austin, Houston and Dallas in the near future. We'll do it one at a time. I don't open a restaurant until I have its general managers ready. I have no plan after that yet. You never know. Maybe a successful, nationally recognized chain will discover us and we could make a deal to take this nationwide. ******************** When Hagi shut down the Kerrville Mamacita's Restaurant to build that ten million dollar culinary mansion, some of the Shiite Christians in Kerrville became very upset because the architect had put a small, simple dome on the structure and it reminded them of a Muslim Mosque for some reason. They demanded the dome be removed, despite the fact the State Capitol in Austin has a dome, some churches have domes and the dome, while a Moorish design, is commonplace in Spain and Mexico AND this is a MEXICAN food restaurant, OK? My friend Frank Clark says Hagi told him, "I don't have the kind of money to buy this quality of advertising." As expected, the dome remained, the new reataurant opened and the furror subsided. Second to the mechanical Davy Crockett who from time to time activates and play the fiddle on the ramparts of the similated Alamo in Mamacita's in Kerrville are the murals painted by Haigi's brother whose name I have never heard and can't find on the internet. Hagi's brother is a truly outstanding artist and at some time in the future I'm going to photograph some of the interior and post it here. Mexican restaurants around the Southwest are famous for their absolutely crude murals, but Mamacita's redeems them all. Hagi's brother is a wonderful muralist. For almost fifteen years now, Mamacita's has been a part of Hill Country living for Sherry and me and the good people of the First Methodist Church in Johnson City Texas. We meet there to celebrate birthdays and for a long time after Sherry and I moved to Kerrville we met regularily at Mamacita's in Fredericksburg. Same driving distance from Kerrville and from Johnson City. I recommend Mamacita's to anyone as being the best eating experience you'll ever have. Their New York strip is flawless and substitute the baked potatoe for guacamole salad and you'll have a low carb meal to die for. The Mamacita's salad is perfect weight control meal IF you'll skip the taco shell. If you're not on a diet the Mexican food is delicious, the tortillas are always hot and honey with butter is always available on request. As Kathryn Jones described in her profile, I can't remember ever eating at Mamacita's without someone from management stopping by the table and asking if everything is alright, which reminds me of the only negative experience I've ever had at a Mamacita's restaurant. Several years ago Sherry and I met seven or eight of the Johnson City folks at the Fredericksburg Mamacita's for one of our monthly reunions. As always I was low-carb dieting and ordered a Mamacita's Salad to get some healthy carbs as opposed to sugar laden carbs. Unlike any other Mamacita's salad I'd ever eaten this one was very short on vegetables. I mentioned it to the person next to me and when the waiter came around asking if everything was ok, that person told him my complaint. It has always been my policy NOT to complain at a restaurant, but I've worked too many police cases concerned with what a cook can do to a customer in way of retaliation. Spit in the food is the least of the possibilities. Whatever the revenge, there's always someone in the kitchen who wants to get even with the cook and so the retaliation gets reported. So, there I sit, not wanting to complain but really disappointed in the amount of vegetables I was served. My friend from Johnson City has spilled the beans and I'm forced to admit I thought the salad was skimpy. The waiter went to the kitchen and returned witha such a large plate of vegetables AND chicken which I hadn't complained about that it was obvious the cook was angered and this amount of food was his way of retaliating and an attempt to make me look foolish for daring to complain. I did eat some more vegetables and the shared the rest of the extra food with everyone at the table. Johnson City folks are not short on appetite, so nothing went to waste. I can see the cook's point of view. He or she probably sees tons of salad thrown out by customers who eat the grilled chicken, pick around on the vegetables and then send the remainder back to the kitchen to be disposed of. I was still disappointed in the arrogance of the cook and the attempt to make me look ridiculous. Maybe the cook was having trouble their spouse, who knows? In fifteen years that's the only negative experience I've had at a Mamacita's. The Texas Hill Country is full of anomaly, so it's no wonder that an Iranian man can become a millionaire with Mexican restaurants in German communities. Fredericksburg is even more German than Kerrville. San Marcos and San Antonio have strong German influences too. Go figure. Now I want to tell you about a mystery writer who writes murder mysteries in and around Blanco County, yep, Blanco county where I was a reserve deputy for several years after I retired from SWT Police Dept. as an investigator. At all those birthday parties at Mamacitas there was the "viewing of the presents and cards" ritual which I've described in the narrative of another ritual. Sherry always shops for certain people on our list and I shop for others, we've never discussed it, it just seemed to fall into place. One of the people I always bought the present for was "Honky Tonk" who is the pianist at the First Methodist Church in Johnson City and a very close friend as well. I always bought her music CDs and usually gospel music. She found out I collected author-signed books and so that's what she always gave me for my birthday. My eyes were really bad for a long time and so I collected a bunch of those books without seriosly reading them. One set of books were by a young mystery writer named Ben Rehder. Joy (Honky-Tonk) went to several book signings and so I built up a collection Ben's novels. All of his novels take place in Blanco County of which Johnson City is not only the County Seat, but is the home town of former president, Lyndon B. Johnson. When I retired in 1998 I was seventy-one years old and had never written anything more than a police report, but upon retiring I began to write essays and short stories and had so much fun I completely lost my identity as a police sketch artist and watercolorist. I've read a lot of the local Blanco county writing generated by the Blanco County Historical Society and others and I'm here to testify this stuff will put you to sleep quicker than prescription drugs. So you have the picture; there I was with faulty glasses, a collection of novels obviously done by a local guy...nothing here I can't wait a while for...right? So, several years later and a new pair of glasses, this time prescribed by an optometrist and NOT a opthomologist...HURRAY, I can read again. So, I picked up a Ben Rehder novel and VIOLA' this guy is really good. This is really just like Blanco County. He's talking about the Sherrif's Office and I rode for several years as a reserve deputy with one of the full time deputies and we had experiences very similar to the ones Ben tells about in his novels. I did feel like Ben's tales were a little tame though. Like in "Murder, She Wrote" it seemed like Blanco County might begin to compete with Cabot Cove for the title, Murder Capital of the World. I was tempted to write Ben and tell him to let go a little bit and make the cases really as bizarre as the ones we actually worked. There was the guy who carried female garments in his car and when he came up on a dead deer along the road, he'd dress the remains in the female attire and have his carnal way with them. A combination the density of cell phones and Baptists got the guy arrested pretty quickly and his case was investigated and taken to the district attorney. Another case I wanted to tell Ben about was the one involving some young men who had small explosives used on coyote bait. They began a campaign to blow up all the rural mail boxes in the north part of the county. In this case the volume of the explosion plus the denisty of ranchers, pickup trucks and deer rifles brought about arrests before too many mail boxes had to be replaced or before someone was killed or injured getting their mail or before the county has to investigate the strange deaths of two young men blown up in a pickuptruck sitting in front of a rural mailbox. It would have probably been written up as a double suicide. I had three of Ben's autographed books and read all three nonstop and was amazed at the quality of his writing and the universal appeal these books would have. When he spoke of eating at Ronny's Barbeque, it was like being home. I have eaten at Ronny's many times and it's just like Ben tells it. When I finished each novel I passed them on to my best bud, Frank Clark, who wanted to read them because although he doesn't come from a law-enforcement background, he comes from a Central Texas deer hunting background. His wife called me and complained; she said she wasn't getting her sleep. He wakes her up all through the night laughing his ass off, so I decided I gotta get online and order everything this guy has written. Online at Ben's website I was amazed to find out that Ben is writing these in a vein of HUMOR. It even cites the genre as being humorous mystery novels. What humor? These are serious law enforcement novels of Blanco County, just the way she is! Damn! Did I ever feel like a hick. I ordered everything he's written and Holy Moly which isn't even off the press yet. As of today Holy Moly is the only one I haven't read. "Gun Shy" is my favorite, but there's not one in the set that isn't a fantastic read. In my case, I can't put them down and it's a good thing I'm retired, otherwise I'd have used up all my sick leave for the next two decades. Frank is still reading and Michele is beginning to look a little "red in the eye" but otherwise we'll just have to wait for "Holy Moly" to come out and hope Ben is presently working on a new novel. The main man is a game warden who helps with the Sherrif's Department's criminal cases. That's the truth or at least very close to reality, we had a game warden in Hays County who was skilled and certified in Forensic Hypnosis and worked with police sketch artists on all kinds of cases. This ends my little essay on the 'Life in the Texas Hill Country" and I apologize for it being a lot longer than I intended it to be. In closing, I'll simply say, "If you're not already living in the Hill Country, start now making your plans to move here; the life you save may be your own." I'm a terrible proof reader and it may be weeks before I get around to the first tip toe back through....be patient, I'm old...ok? www.benrehder.com/ This is Ben Rehder's website and you'll be relieved to know Ben doesn't have to rely on the likes of me for his publicity. Kinky Friendman of Texas Monthly fame recommends Ben highly.
on topic
License and Use
This Backgrounds For Phones Funny - my-life-and-other-hard-times-in-the-texas-hill-country- on net.photos image has 1024x1024 pixels (original) and is uploaded to . The image size is 775141 byte. If you have a problem about intellectual property, child pornography or immature images with any of these pictures, please send report email to a webmaster at , to remove it from web.
Any questions about us or this searchengine simply use our contact form
Published

11.26.22

Resolution

1024x1024

Image type

jpg

File Size

775141 byte.